Canal Home Designs WA
Posted on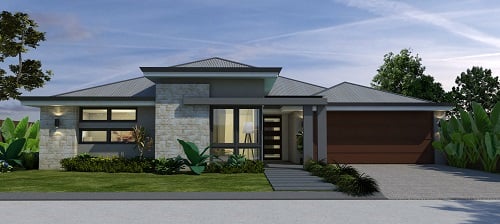 www.zenunhomes.com.au
The Waterway Design by Zenun Homes
This 4 bed 2 bath rear view designed home is ideal for Canal Blocks any land with a rear aspect or views.
Features- 4 bedrooms - Activity/office - Huge alfresco - Theatre - Modern kitchen - Scullery - Rear Master Suite - Open Plan Living areas
The home has a contemporary modern elevation as you approach and enter the home through a wide entry hall into the main open plan living areas.
The spacious Master suite and ensuite are located to the rear of the home to benefit from any views.
The front section of the home has a spacious Kids Zone and 3 additional bedrooms, a activity / office area and a double lock up garage.
The modern Kitchen has a scullery and is located at the rear of the home overlooking the dining, living room and rear aspect or the block.
The main living and dining rooms are located centrally within the home and they open up through double sliding doors to the huge rear alfresco area which is I deal for entertaining on warm summer night while enjoying the view.
The Waterway has been designed to be a modern economical yet functional and spacious home that will provide years of enjoyment.
Book your totally free and absolutely no obligations New Home Building Consultation.
We are your number 1 stop for all your New Home Building Requirements and see how Zenun Homes unique system can help you with all aspects of planning and building your new home for the best price and quality available.
Click "Our Designs" at the top of this page to find out more about The Waterway.
Contact Zenun Homes on 95005700 or mobile service 0433175741 for more information on the Waterway or any of our other great home designs or visit our website on
www.zenunhomes.com.au