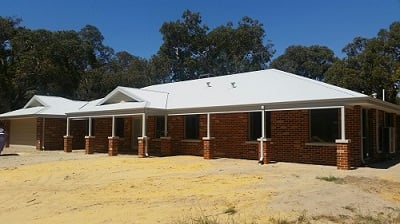 Mark and Lynette - Building in Pleasant Grove
"Scott from Zenun Homes has taken all our ideas and wishes and turned them into a well designed, flowing family home for us that will perfectly suit our lifestyle and budget."
"Scott has made this a simple and cost effective process and found us a reputable local builder we are very happy with and he has made our new home into a reality"
"Thankyou for making this a painless and exciting experience"
Zenun Homes gained Mark and Lynette 4 quotes to build their new home. The price difference between all the quotations varied by approximately $91,000 which was a huge saving and a great result for our clients!
10 months total build time frame from PPA signing to completion. (This included a 4 week builder Xmas break)
Names withheld - Building in Seascapes Mandurah
"We were dealing and signed with another builder and the prices just kept on going up and up significantly. Things were missed when they should have been included and we were having problem after problem and it was taking ages to get our contracts. When we received them the final figures were way higher than what we were told initially and what we expected. We were very disappointed and started looking at other options."
"When we met Scott he was very professional and straight forward with us and explained to us where things had gone wrong with our current situation. He was very easy to deal with and gave us alot of valuable information which helped us sort out our predicament and move on."
"Our block of land has front ocean views and we were on a tight budget and needed the right design to suit our view and location."
"Scott took in everything we said and managed to design up a great 2 storey home for us with all the elements we wanted and within our budget."
"Everything was included, itemized and with no nasty surprises! "
"We have now signed the PPA agreement and are very happy and confident with our new builder and can highly recommend Scott to anyone looking to build a new home."
These clients prefered to withhold their names from this testimonial. We were happy to be able to help them and give them some advice on a tricky situation they were in. We are glad our clients resolved their problems and have now moved on with a great new builder they are now very happy with. It was a pleasure working with these clients and to help gain them a good result.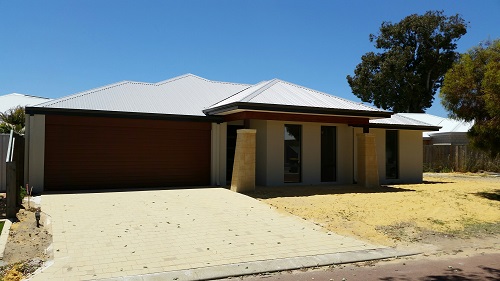 Sharon (Shay) - Building in Erskine
"Scott,
I would like to thank you for making my house building journey a pleasant one and now look forward to seeing your awesome 'Legian Beach' design built.
Once I saw your design online I knew this was the one for me. Your extra advice concerning land and finance was above and beyond and appreciated very much.
Along with seeing the process through to the introduction to the builders stage your knowledge and service was impeccable.
Was great meeting you and once again - thank you for the excellent service!
Kindly, Shay"
Shay was an absolute pleasure to deal with. Shay had signed up with another builder and the site costs blew out significantly on her block so she was forced to look for a new block and design and start again.
Shay found our Legian Beach Design on our website and we had to find another block that was better suited to our design and keeping the total Home and Land Package within budget.
We negotiated with the agent to get a better price on her new block and adjusted our Legian Beach design to suit Shay's budget and her requirements.
When sent to quote the 3 quotations were as follows. Builder A $223200. Builder B $235890. Builder C $251328. A total difference of $28128 between the quotes.
Shay has signed the preparation of plans paperwork and is progressing towards contract stage with the builder and is very happy with the outcome and builder she has now chosen to build her new home.
It was a pleasure working with you Shay. Thanks for your kind words and we wish you a happy building experience with your new home and your builder.
6 months and 3 weeks total build time frame from PPA signing to completion.
"Hi Scott
House all done. Im moved in and it looks awesome. Everyone loves the design especially me!
Pool is in but still needs landscaping. That's when you will really see the Bali style come out.
Thank you so much for all your work.
Shay "
Mike - Building in Halls Head
"My name is Mike and Scott helped me to design my new double storey home in Halls Head. I wanted a home with a main bedroom upstairs, a retreat area and a front balcony so I could get some ocean views."
"I also wanted some big open plan downstairs living areas and big rooms for my 2 kids and I am really happy with the result and design he helped me achieve."
"Scott is very knowledgable, easy to talk to and he helped me through many design changes to get to a very satisfactory building conclusion. I am more than happy to recommend Scott and wish him the best with Zenun Homes."
Mike is a very nice guy and it was great being able to get him into a new home he is really happy with. I hope you enjoy the views when you move in Mike and I will definitely take you up on that offer of a beer on your balcony when you move in. I hope everything is going well with your builder and I look forwards to seeing the final results of the build.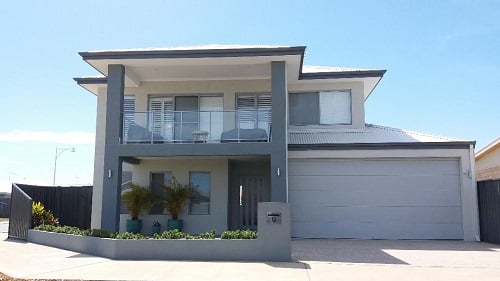 Ken and Fiona - 2 storey home in Osprey Waters Mandurah
"Ken and I would like to thank you for your patience with us and all our changes! We are very happy with the design of our new home and feel very comfortable with our choice of builder.
Our experience with Zenun homes has been a very friendly, honest and reliable process. Your attention to detail and prompt service has made, what we were beginning to dread, something to look forward to! Finally, a builder who listens to their clients wants!!
We were impressed by the way Zenun homes tenders the plan out to the high quality, trusted builders they are associated with to gain the best possible outcome for their client. This process can obviously save thousands, and has for us, which can duly be put back into the home to complete it.
Thanks again Scott! We would highly recommend Zenun homes to anyone wanting to build.
Kind regards
Ken & Fiona Wright"
It was a pleasure assisting Ken and Fiona to a stage where the design price and the specification of their new home all came in where they wanted it to be and on budget. There were some quite big differences in prices between the builders that quoted for them which varied by a total of $52521.
Glad you are happy with everything Ken and Fiona and we really appreciate your comments on your experience with Zenun Homes.
Greg and Angela. Building in Dawesville WA.
Greg contacted Zenun Homes after failing to find what he needed at some of the bigger building companies and was quite frustrated with lots of wasted time walking around builder display villages trying to find the right home and the right price.
Zenun Homes had a tight budget to work with however we managed to design up an individual design Greg and Angela were both very happy with.
The difference between the 3 quotes we gained for these clients varied by $28,746 with the cheapest quote the clients chose coming in slightly under their budget.
Our clients are very happy with this outcome and the Zenun Homes process to gain them this great result and saving.
The company our clients chose in this case was a smaller local building company which suited their needs perfectly.
Greg is a bricklayer by trade and wanted the do his own bricklaying. He prefered a more personal day to day contact with the builder and the flexibility to be more "hands on" in the total building scenario than he would have gained had he gone with a bigger project builder.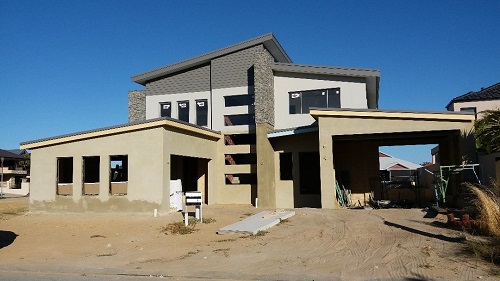 Natasja and Daniel - 2 Storey Canal Home in Port Mandurah
"Scott has been an absolute pleasure to deal with!
He has been more than helpful in all aspects of the design of our home including Local and Technical advice whilst drawing our Canal Home in Port Mandurah. He has always made himself available when required and helped us to find the best builder to provide us with the quality home that we are looking to create. We were very impressed on occasions when we changed certain aspects of our home as he was more than willing to work with us in getting our home just right. He changed the drawings immediately to accommodate our requirements and the outcome is exactly what we are looking to create.
We would not hesitate in recommending Zenun Homes to anyone wishing to create their dream home!"
It was great helping Natasja and Daniel work out their new home which posed quite a few challenges for us to allow for their requirements. We needed to design a large functional 2 Storey home which also incorporated a totally separate area to accommodate their parents living within a totally separate area within the home. Dual garages plus extra parking for a large caravan were also a challenge based on the dimensions of the block however everything workout exactly as everyone involved hoped for and we were really pleased to help and gain a great design and pricing outcome Natasja and Daniel were very happy with. I look forwards to seeing your new home take shape as the construction commences and thanks for you kind words in this review.
Client Mr Ching. Building in Wellard WA.
Our client came to us with his own design ideas to suit his corner block of land in Wellard and required a nice single storey design to suit. We needed to blend his ideas with the developer guide lines which was quite challenging .After quite a few different sketch scenarios and discussions about the plans Mr Ching settled on a design he is very happy with.
Quotes were sent out to 3 reputable building companies based on the same design and specification and included all site costs.
Quotation A $259600. B $279573 C $322025
The difference between the 3 quotations totalled $62425 which is a huge difference and another great result for our client.
Mr Ching is now signed and in the construction stage with his builder.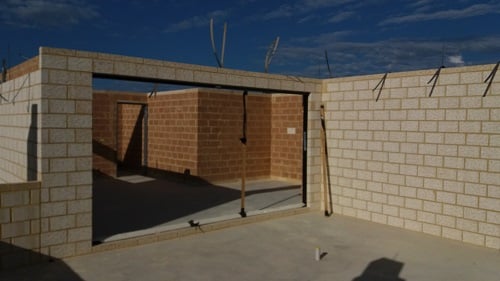 Jayne and Brian - Building in Rockingham WA
"Dear Scott,
Brian and I would like to formally thank you for the fantastic service that you gave in helping design our new house.
From the first meeting, you gave me such fantastic feedback on what I wanted to achieve in our new house.
I am so glad we chose you as you listened to everything I wanted and produced a plan that was our dream home.
You constantly keep in touch and updated even the minor details.
After we were happy with the drawings, you then got us the best quote possible to build it.
We then went to meet the builders that we chose from your recommendations and couldn't be happier.
You were with us all the way and made sure we knew all of the details involved.
We have now signed up for the build and we are both excited.
Without you I am not sure we would have even got this far.
Again thank you Scott, we will highly recommend you to all of our friends.
Kind Regards,
Jayne."
Jayne came to see me after failing to get the right result with some builders she had been talking to and the prices were always above Jayne and Brians budget.
On our first appointment I wasnt too sure on how we could tackle the design based on Jaynes requirements and the narrow block dimensions we had to deal with.
We managed to come up with a concept and kept working from this until Jayne and Brian were extremely happy with the entire design and set out.
When we gained the 3 quotations there was a difference of over $30000 between the 3 builders.
The builder chosen was actually under Jaynes budget and was based on a more solid double brick 2 storey home with concrete upper slab at a considerable saving to the previous quotes she gained on a light weight upper alternative!
It was great working with Jayne and I am very happy we managed to get all the different elements together to gain Jayne and Brian the result they wanted.
Thanks for these comments Jayne and it was a pleasure working with you and we will keep in touch during the whole building process.
Kane and Cassy - Building in The Islands Mariners Cove Mandurah
"Wow! What can I say... AMAZING! From the moment we contacted Scott from Zenun Homes we knew this was the company we were going to go through. Scott made this experience an extremely easy process. We didnt think we could get the home we wanted due to finance reasons but Scott came through and created our dream one of a kind home within our budget! We could not be more happy with the service Scott has given us and we will definitely be inviting him over for a beer when our house is built. We would hand on heart recommend Zenun Homes! Thanks Scott we truly appreciate everything you have done for us!
Kane and Cassy."
Very glad you are happy with everything Kane and Cassy and thankyou for these comments from you.
It was a pleasure working with you and good that we were able to design this great home for you within your budget.
I look forwards to seeing the home progress through construction stage and I am very happy we managed to gain you a great result for you on your new home.
Cheers Scott.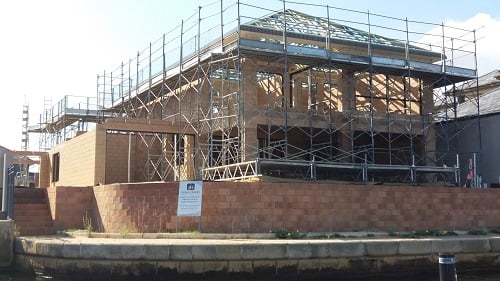 Peter and Jo - 2 storey canal home in The Islands Mariners Cove
"Hi Scott. Jo and I would like to thank you for a professional, well informedand "can do" approach to help us transition from the ideas stage to the PPA. Everything that has occurred so far is exactly as you described in our first meeting.
Your insight, experience and unique method to achieving a building contract for a new home has provided us with a great choice of builders and quotes to work with. We both believe that this type of approach to building a new home provides the best opportunity to knowing that we will achieve best value and quality for money.
Your knowledge and assistance with our new home design has given us a floor plan that we both love and know will work with the council requirements. This is the way that all new homes should be planned and built.
Thank you for the great service, it has been an absolute pleasure.
Peter and Josephine."
Peter and Jo came to Zenun Homes with their own design ideas. We went through a fair few design revisions until we reached a stage where everything was as our clients hoped for and we had a final plan ready to price.
We sent the plans out to 3 of our local Mandurah based building partners to gain a comprehensive quotation to include the house price along with all site costs, retaining walls, engineering and coastal condition upgrades.
All our builders pricing was very competitive and there was a variance of$35240 between the 3 quotations with all quotes coming in under our clients expectations.
This was a great result for Peter and Jo who have now engaged their prefered builder and are very happy with the whole Zenun Homes process.
It was a pleasure working to gain this great result for you Peter and Jo. Thankyou for this testimonial and letting us know of your experience with Zenun Homes.
I look forwards to seeing your new home progress through the construction phase and we are always here for you through the whole building phase if you need us.
Ali and Ian - Building in The Islands Mariners Cove
"Working with Scott @ Zenun Homes has been an amazingly easy experience with the highest quality of information being provided at each meeting and with no question being too silly for us to ask. Scott ensured we were happy with our designs and made us feel like friends. We would highly recommend using the services of Zenun Homes.
Ali Dymond and Ian Swaby."
Thanks Ali and Ian.
It was great to help you out and find you a great building scenario. I am very glad we could help you out after the not so great experience you had prior to coming to Zenun Homes.
I am happy we managed to work out some much better options, prices and a great new home you will enjoy living in for many years to come.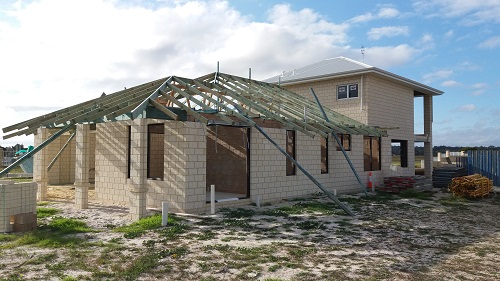 Brad and Lisa Stott - Building in Port Geographe Busselton
"To whom it may concern. Brad and i can't say enough about Scott Nunez from Zenun Homes.
He was professional, in constant contact (always rang straight back) and worked really hard to get us the best deal all of which made what can sometimes be a stressful time,very easy. We would definitely recommend Zenun Homes to anyone.
Brad and Lisa Stott."
Brad and Lisa came to us with a block of land on the canals in Port Geographe.
We had a tight budget to work with. Brad and Lisa chose one of our designs that we redesigned to suit and we had the design priced by 2 builders for them.
There was a difference of over $55000 between the 2 quotations on identical sets of plans and specifications.
A little disappointed Brad and Lisa decided to approach another builder to see how they would finding a better price scenario and design to suit the budget. This didnt work our for them so they came back to us to see what the best way forwards would be.
We chose a different Zenun Homes design and modified it to suit their requirements again trying to keep everything within the budget which was challenging. After some time re pricing the home and negotiating with the builder we came in pretty much where Brad and Lisa needed to be.
Now signed with their builder and very happy with the way things are going Brad and Lisa are on the next phase towards construction.
Thanks for your recommendation Brad and Lisa. I am glad we finally got you to where you needed to be, on budget and you are happy. All the best and we look forwards to seeing the progress on your new home.
Jane and Mark - Building in Geographe
"I have been very happy with the service provided by Scott of Zenun Homes. He was always prompt in replying to my messages and provided expert and honest advice which resulted in a house design that we love. Moving forward we trusted his judgement and experience when it came time to selecting a building company from the quotations Zenun Homes provided us with. I have confidence that they will build to high standards. Thank you Scott.
Jane Griffith
Australind"
Being a coastal location there was a fair bit to take into account. Jane and Mark had certain requirements and a budget that we worked to when designing the home to suit.
Thanks for your kind comments Jane. It was great getting the design and price right for you and glad you are happy with our service.
It will be a lovely home that I hope you enjoy for years to come and it was great working with you.
Thanks Scott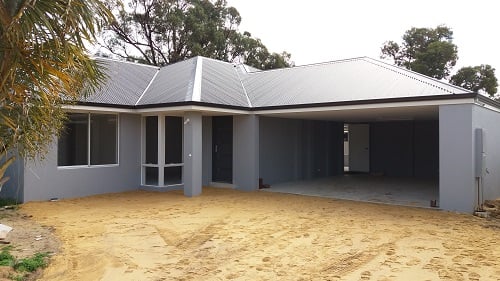 Melissa and George - Building in Falcon
"My Brother and I are building a house together in Falcon. We both do FIFO so it is very rare we're home at the same time, not only that but we live down in Bunbury so from the beginning it was a difficult situation for us to be in while looking at building a house.
From our initial contact with Scott from Zenun, he was by far the most helpful & knowledgeable person we dealt with. I spent weeks' emailing Scott questions and never once did I feel anything was too much trouble for him. He never hassled us to make a decision but was there to answer any questions we had along the way. We contacted another 2 builders in addition to Zenun but the other builders were no where near as helpful nor was their pricing even close to our budget.
Scott listened and accommodated all of our requests, all the while getting us the price we wanted! I could not recommend Zenun Homes enough for anyone looking at building a new home."
Thanks, Mel.
George and Mel had approached a couple of the major builders to see about building their investment home on a rear strata block in Falcon. Unfortunately it proved difficult to get the best size home at the right price to fit the block dimensions.
Our rear lot design "The Battle Axe Block" worked out to be the best and most economical option to fit thier tight budget. We approached 3 builders to quote however one pulled out at the last moment so we only gained 2 quotes in this case both were very compedativly priced with a $8k difference between both builders.
Melissa and George decided on the cheapest option and are very happy with the outcome.
Melissa and George, it was a pleasure helping you out and getting the result you needed. Thanks for letting us know about your experience with ZenunHomes and all the best with the next construction phase with your builder who I am sure you will be very happy with.
"It was with great pleasure we made contact with Scott Nunez from Zenun Homes Mandurah all but 2 weeks ago.
We purchased a water front block of land on Ormsby Tce early 2018 with the intention of building a multi story residence complete with two Air B&B appartments on the upper floor. After dealing with two or three other builders based in the region we found we were struggling in achieving the required result we were after, time was slipping by and we were very keen to get underway. We decided to to put on hold our build feeling a little bewildered and took time out to re asses.
There came Scott and his crew at Zenun Homes, one phone call a meeting scheduled am sharp the following day, rough plans and design back to us in under three days, the adjustments and changes to design the very next day at scheduled appointment, with final design completed and submitted to builder for fixed quotation that same day.
The quotation which was extremely competitive by one of Scott's in house builders which we were more than happy with was in our hands within days with which we preceded to the scheduled meeting with builder to commence working drawings to go to shire for approval.
Scott, his team including his builders are pound for pound the most efficient, professional, prompt, sincere and competitive operation my partner and I have come across in over our 40 plus years direct involvement within the construction and development industry.
The professionalism and ability of Scott Nunez the proprietor owner of Zenun Homes to so promptly asses, put forward constructive advise and deliver the desired outcome in such short time has given us all the confidence we needed to sign up and get our next project and dream underway.
We both do sincerely highly recommend you give Scott a call for your build and or development."
Dianne and Ross. Thankyou so much for this concise experience of dealing with us and your kind words.
It was a preasure to get you the right design and pricing result you needed.
It was a pleasure working with you both and I look forwards to seeing your project progress towards construction stage.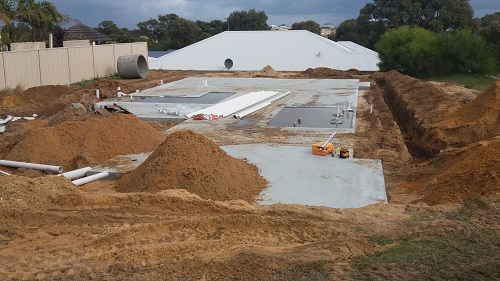 Lisa and Roger - 2 storey home in Dawesville
"A huge thankyou to Scott from Zenun homes for starting our journey to making our dream home a reality.
Scott has many years of experience in the building industry and it shows with his knowledgeable and professional approach.
He is a very friendly and approachable person which made us feel at ease right from the start.
We explained to Scott all of our requirements and he came back to us with a home design that exceeded our expectations and with design features we hadn't even thought of.
Scott then obtained quotes from 3 of Zenun Homes local builders he utilizes and we were lucky enough to be able to choose a prestigious local firm that was in our budget.
We would highly recommend Zenun Homes and Scotts services to anyone thinking of building a new home.
Thankyou so much we are so excited about our new home."
Regards
Lisa and Roger Black.
Thanks for your kind words Lisa and Roger.
It was great helping you get the design you wanted within your budget.
The 3 quotations we gained for your new home this instance were all very competitive and we are very glad the winning builder was your prefered choice.
I am sure you will be very happy with your new home and feel the design we did for you will suit your blocks aspect and location perfectly.
We wish you all the best and look forwards to seeing your home progress through the construction stage.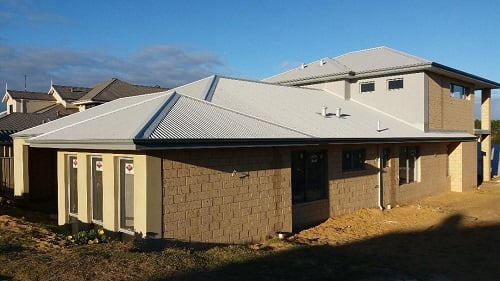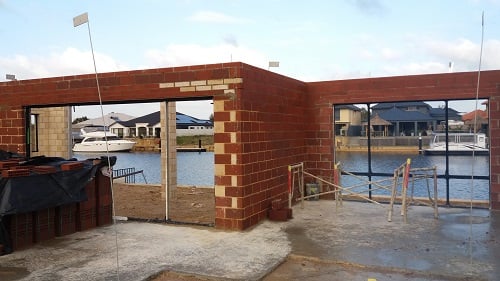 Edwards clients - Single Storey Canal Home in Mandurah
"I just wanted to write a few words about Zenun Homes.
I had been looking for an economical canal home with good specifications and high build quality for our investment property in Mandurah.
We approached a few different builders and were hit with a lot of the offers of "free this" and "free that" and "$1000's of free inclusions" etc out there. When you really take a close look at the details of these special offers and sales pitches out there it really can be a bit confusing and some offers can seem a little deceptive and a bit too good to be true!
When we came across Zenun Homes we liked their Erskine design which was close to our requirements.
We had to made some adjustments to the design to suit what we needed in the home and Scott adjusted the design to fit our block. He consulted council and gained some assurances from them that the home would comply and when we were satisfied with the final concept he gained us 3 building quotes.
There was no sales pressure, gimmicks or the like that we have experienced at other companies and we found Scott very straight forward, knowledgeable and the results and service we gained were exceptional.
We highly recommend Zenun Homes for some really nice designs a great pricing arrangement and friendly professional service.
We firmly believe Zenun Homes gained the best value for our money on our new build and wow what a smooth easy process we experienced with them!"
The completed home and another happy client!